Teeth Whitening London
Having White Teeth Has Never Been Easier
There is growing demand for cosmetic teeth whitening in London.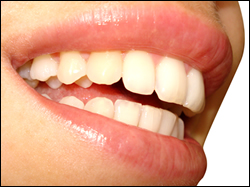 If you're considering this procedure, we're happy to advise you.
There are many reasons that our teeth change colour. Regular cleaning by a dental hygienist will remove the plaque build-up on your tooth enamel.
However, over time, consumption of staining foods, like red wine, coffee, tea and soft drinks will have a permanent effect on the whiteness of your teeth.
How Does Teeth Whitening Work?
If you're considering getting a teeth whitening treatment in London, you might be wondering how it works and whether it's safe.
Laser, or Zoom, teeth whitening is a very common practice, used all over the world. Your dentist applies a gel to the visible tooth enamel. This is then activated by a special lamp. Typically the entire process takes one hour and can have a dramatic improvement on the whiteness of your teeth.
The process is painless and can be scheduled just like a regular dental appointment.




---