Get The Best Service From Your
Cosmetic Dentist in London
Getting the best services starts by asking your dentist the right questions.Below are some of the most valuable questions to ask
If you plan on visiting a Cosmetic dentist in London or any other location why not go prepared with a list of questions.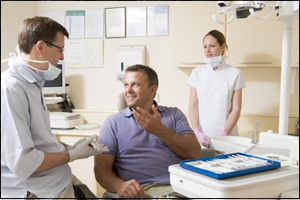 There are many dental questions you should put to a chosen cosmetic dentist before proceeding with treatment.
Don't worry, everybody in your situation feels the same way!
We have had the same discussion with hundreds of first-time patients.Here, we present the most common FAQs for a first-time cosmetic dentistry patient.
Is Your London Dentist Qualified ?
How long have you been in business?
May I examine your professional certification?
Can I read testimonials from past patients?
Are you insured in the case of something going wrong with my procedure?
Questions About London Cosmetic Dentistry Procedures:
What can I realistically expect to achieve with the procedure?
How long will my procedure take?
Will I feel any pain?
How much will it cost me?
What are my repayment options?




---