Same Day Dentures
in London
See a Top Cosmetic Dentist.
Looking for a dentist to fit same day dentures in London?
If your existing dentures have been lost or broken,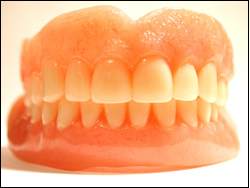 then you might consider same-day dentures.
Typically you will have to wait weeks for bespoke dentures, but within 24 hours you can have a temporary replacement to see you through.
Same-day dentures are made on-site, which cuts down the waiting time: a lab is not required to take your measurements, construct the dentures and then ship the finished product to your dentist for fitting and adjustment.
Same day dentures are also much more affordable; they are really a temporary replacement, though, and you should factor in the cost of replacing them with a properly constructed permanent set later.




---